The Nature of Wildworks
Presents:
Art & Animals
Gallery Reception, Auction, and Raffle
Contact:
Mollie Hogan
The Nature of Wildworks
info@natureofwildworks.org
310 455-0550
When:
Sunday October 23, 2011
at 3:00 PM - 5:00 PM
Where:
TAG Gallery at Bergamot Station
2525 Michigan Ave.
Santa Monica, CA 90404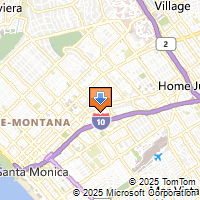 For information about Bergamot Station,
visit their website
Join us for an afternoon of art and animals!
The beauty of our local wilderness and wildlife has inspired artists for generations. Now, a group of well-known, local artists has decided to come together to "give back" by creating an event to support The Nature of Wildworks.
The Nature of Wildworks is a celebration of all the remarkable diverse creatures with whom we are privileged to share this life on earth. Dedicated to the lifetime quality care of non-releasable wild animals, our wildlife care center over 40 nonreleasable wild animals. Our mission is to provide wildlife educational programs teaching people to coexist safely and humanely with wildlife.
Eleven artists from the TAG Gallery -- Carole Garland, Suki Kuss, Shelley Lazarus, Diane Rudnick Mann, Cheryl Medow, Joe Pinkleman, Anne Ramis, Joan Ransohoff, Della Rolle, Betty Sheinbaum, and Ellen Starr -- are each donating a work of fine art for a silent auction benefiting The Nature of Wildworks.
Don't miss this rare opportunity to buy beautiful, original unique pieces of art at below normal prices and support a worthy cause at the same time. There will be something for everyone: ceramics, bronze sculptures, modern prints, gold frame plein air, photography, oils, water colors and more.
Many of the animals from Wildworks will be there to greet you as you nibble sandwiches or partake of a "Cougar Cooler". Or perhaps you want to buy the beautifully illustrated children's book, Phoenix the Mountain Lion Gets a Job, for that special grandchild or niece or nephew, or take a chance on a raffle ticket to win a portrait of your pet by photographer Terry Matkins. (Remember, the holidays are just around the corner!)
The ticket price is $40 per person (adult or child). All event proceed will be used for the care of our non-releasable wild animals as well as to support our wildlife education activities and mission. There is no charge for parking. Please be sure to print driving directions from the map at the left(there are very few signs pointing to Bergamot Station).
We look forward to seeing you at the event!
Mollie Hogan
The Nature of Wildworks
Contact: 310-455-0550
info@natureofwildworks.org
natureofwildworks.org